Having read our previous articles, you might have understood that the FHA loan program is managed by HUD and there are dozens of handbooks (like 4000.1, 4155.1, or 4150.2 PDF) to offer a simple yet effective step-by-step guide for both buyers and loan lenders. However, the problem that some homebuyers face is that they get confused when doing the proper selection for the right FHA handbook because these handbooks contain around 10,000 pages which are way more than a reader could imagine, despite that fact they (the buyers) get to get their hands to FHA guidelines one way or another.
Those immense numbers of papers may be overwhelmingly confusing to the buyers and no one has time to read the complete handbook, do you? We know that you don't and that's why we came up with an idea – "why not provide you only with you need" with an intention to save your time.
Yes, you read it right! We'll explain all of the FHA HUD guidelines that will give you the peace of mind and nothing will be confusing anymore.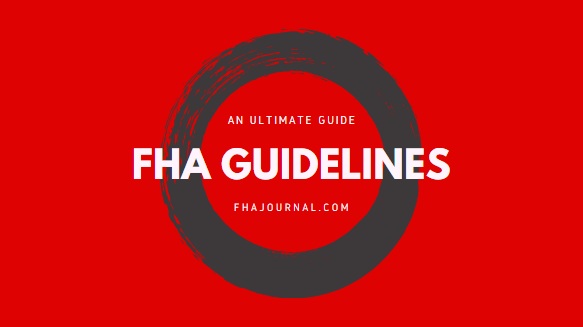 So, let's begin:
We know how much you are craving to buy your dream house. However, that's not as easy as it seems, unless, of course, you know all the nuts and bolts of the loan requirements. We will talk about FICO score, MIP, DIT ratio, and other must-haves to get the best out of your loan.
Satisfying all of the FHA requirements or guidelines is mandatory or you won't get the approval for the loan, especially that apply in the current year when you are going for a loan application – i.e. 2019.
What is an FHA Loan?
An FHA Loan can also be taken for granted as a "Mortgage" which is insured by the FHA. With the help of FHA, the loan borrowers can easily finance homes with down payments as low as 3.5%. The FHA loan is highly popular among the first-time homebuyers.
The full form of FHA is Federal Housing Administration, which is a Government agency and came into existence in 1934 and formation was done by HUD, an official administration insuring the loan. The idea behind the setup of FHA was to boost the homeownership in the USA.
If you don't have enough money saved and you are looking forward to financing a home, the FHA loan is the best option to keep in mind and act upon. Even if you have suffered from foreclosures or bankruptcy, you can easily qualify for an FHA-backed mortgage, provided that you are along the lines of FHA Guidelines because that's where the real game comes into play.
FHA Loan Guidelines | FHA Credit Requirements
Not the guidelines for 2017 or 2018, but you will need to comply with the guidelines for 2019 because that's how you will be able to successfully finance a home.
The loans are approved by the FHA and work with both the single-family and multi-family homes in the United States.
Let's what these requirements are:
FICO® Score:
First things first. If you are a borrower, this score will represent the creditworthiness. This will let the loan lenders know how likely you will be to make well-timed payments on your mortgage.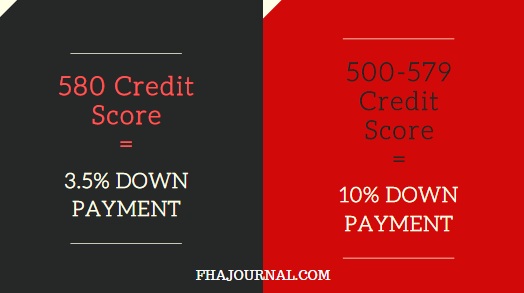 This score should be at least 580 if you wish to get the down payment of 3.5%. You don't meet the score requirements, you will have to be satisfied with a higher down payment.
Example: If your score is between 500 and 579, you will have to be satisfied with the 10% down payment.
Mortgage Insurance Premium (MIP):
If you are trying to qualify for an FHA loan, you will also be in need of having the MIP which stands for Mortgage Insurance Premium. Another one is called PMI which stands for Private Mortgage Premium, however, PMI is not required for an FHA loan.
Being in line with the MIP Rates and fulfilling the same in 2019 will be mandatory for the homebuyers. Learn more about MIP in detail using the MIP section on this page.
Credit Score:
The credit score is what catches the eye of a homebuyer or borrower while satisfying the requirements of an FHA loan. In order for the lower down payment qualification which is 3.5%, your Credit Score must be 580.
In case, you can't make it 580, unfortunately, the down payment requirement will be 10%. Now you know why it is important to have good credit scores at the time getting the best of the down payment advantage.
The lower the credit score is,
Debt-to-Income Ratio:
The Debt-to-Income (DTI) ratio is what rings the bell what you look up the guidelines for an FHA loan. The DIT ratio must be less than 43%.
We've published a thorough guide for an FHA debt-to-income ratio for the first-time homebuyers like you to figure out what this is all about to how to do it the right way for quick loan approval.
If you think that you can't make it in accordance with the guidelines or couldn't make it less than 43%, we highly suggest you have a look at the aforesaid guide that will keep you at ease.
Other Guidelines:
There are other guidelines as well that you should pay attention to in order to have a smooth experience throughout the approval.
If you a borrower (one who is lent a loan), then your home must be your primary residence
You must have a steady income and proof that you are employed somewhere
The FHA appraisal must be done by an appraiser approved by FHA
Your age must be at least 18 years
Must satisfy the 2-year waiting period after a bankruptcy (for foreclosure, it is 3 years)
Must show a 2-year employment history
The student loans are lent on the basis of Debt-to-Income (DTI) Ratio
If you need a detailed analysis of the FHA guidelines, our suggestion is that you browse the FHA handbook PDFs for the same.
FHA Loans for First-time Homebuyers
Are you a first-time homebuyer? If affirmative, we highly believe that you are in love with the FHA, aren't you?
If you are, you are not alone because the FHA is second to none when it comes to keeping the borrowers satisfied with the credit score and down payments.
According to a report published in 2017, around 47% of the homebuyers were the first-time buyers who bought their home using the FHA loan.
FHA Loans for Low-Income Buyers
What if your income is not as high as it should be to meet the Debt-to-Income ratio requirements? If you're a low-income buyer, it could be hard for you to approve for a loan.
However, with FHA, you might be lent even with a 50% DTI ratio. Sounds satisfying, doesn't it?
Hence, if you are not able to follow up the ratio criteria of FHA's DTI which is 43%, some lenders can still allow you up to 50% in some cases. Therefore, getting a professional in this regard may help you.
FHA Guidelines PDF – Handbooks for Homebuyers
Whether you are a loan lender or a borrower, having the knowledge of the ins and outs of the FHA guidelines is extremely crucial for everyone to avoid the blunders.
We've broken down all guidelines in some special handbooks so that you can only get what you need, saving you tons of time and delivering the efficiency.
1. HUD Handbook 4000.1: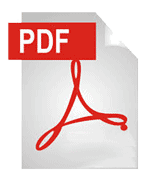 In this handbook, what you get to pay attention to is all FHA-approved Mortgage, Appraisers, Inspectors, Consultants, Counselors, Real Estate Brokers, Closing Agents and more. In this book, you will see Lenders, Mortgages, types of Program Approvals, types of Approved Mortgages and more.
(1009 Pages)
2. HUD Handbook 4155.1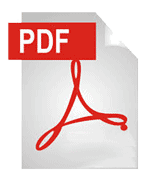 The HUD 4155.1 covers other aspects of Mortgage Insurance and everything has been divided into sections, such as Section A, B, C, etc.
It will give you an overview of:
Underwriting Process
Documentation Requirements
Credit Reporting Requirements
Mortgage Amount Calculation
Borrower's Eligibility and Credit Analysis
Borrower's Employment and Income
Qualifying Ratio
Funds to Close
There are other criteria to consider as laid out properly in this book. Please download it or view online using the link above to see more of it.
3. HUD Handbook 4150.2 (Chapter 3):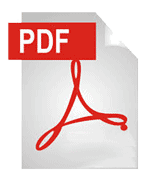 This handbook outlines the guidelines for the HUD-approved appraiser (one who inspect the home).
It will include:
Property Analysis
Appraisal Requirements
Study of Physical Improvements
Others
There are other important Handbooks offered by HUD for the better understanding of FHA guidelines and requirement for buying a dream home through the FHA appraisal, such as HUD Handbook 4350.3, 4150.2, 4350.1, 4350, 4381.5, 1378, and other valuable handbooks.
Mortgagee Letter 2019-06:
Viewing the guidelines of the Mortgagee Letter could also be useful for the lenders because it will help them figure out the ways that they can make use of to verify borrower's income, assets, and employment with the third-party vendors. This letter was published on April 18, 2019.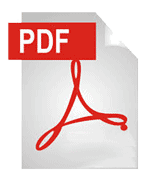 FHA Loan Limits 2019 – By Coutry
Whether you are a resident of Florida, Texas, California, Los Angeles, Michigan, Missouri, Illinois or another coutry, you are only good to go as long as you be in line with the loan limits as required by the FHA or HUD's guidelines.
For different parts of the U.S.A., the calculation on maximum loan amounts is insured by the FHA which are known as "FHA lending limits". These limits may differ based on the following:
Location
Single-family
Duplex
Others
Some homebuyers prefer purchasing home in counties where they are able to get higher lending limits or they look up homes that are the best fits for their needs or place.
Low-Cost Area
FHA Limits (2019)
Single
$314,515
Duplex
$403,125
Tri-plex
$487,250
Four-plex
$605,525
High-Cost Area
FHA Limits (2019)
Single
$726,525
Duplex
$930,300
Tri-plex
$1,124,475
Four-plex
$1,397,400
FHA Guidelines for HUD Homebuyers – All Handbooks
If you believe that the handbooks we referred to above are not sufficient for you, it is okay and, in that case, you can enlighten yourself by checking out all of the handbooks from HUD underneath:
You will be able to find every single book governed by HUD which will help you figure out the guidelines in detail and therefore, there will be more chances for the FHA loan approval.
Summing Up!
If you are a buyer (especially the first-time buyer), you would definitely want to go through the guidelines required to qualify for an FHA home loan. Even if you are not doing it the first time, we highly encourage you to meet all the criteria before you apply for the loan.
Although we have tried our best to give you as much data as possible on the "FHA Guidelines" in 2019, we can't guarantee that there won't be any replacement of these requirements in future, however, we will try to bring this post up-to-date whenever there is any news in this regard.
If you have anything in mind that you would like to discuss with our professional team members, please come forward and share that with us. We'd love to talk to you.