Do you come unglued when you begin the discussion of MIP for an FHA program? Well, you're not the first person who has gone through that situation – lots of borrowers get confusing when they meet an FHA MIP Chart to see how much they need to pay for an FHA annual MIP insofar the full term of the loan is taken into account. We'll uncover all that is hidden from you, and you will have boosted your knowledge about FHA MIP Chart without wasting your time.
In the earlier article, we went over the loan limits that boosted the knowledge of the loan borrowers. Today, we are going over Mortgage Insurance Premium (MIP) so we could provide lenders some space for safety against the losses. No matter the down payment, you, as a borrower, will be required to benefit from the MIP which is exactly what we are going to talk about today.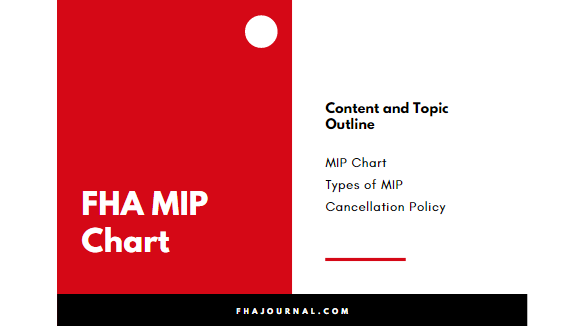 In a nutshell, when it comes to the annual MIP, most of the loan borrowers pay an annual MIP of 85 (bps). In this thorough article, we are going to shed light on everything that you need to know about Annual MIP and Mortgage Term of more, less or equal to 15 years. By the end of this post, you will have memorized all the details about MIP, LTV, and more.
Before you dive into depth, there is something you should know about Mortgage Insurance Premiums (MIPs), and that is their type. Yes, there are two types of MIPs: upfront MIP and annual MIP.
But what are these MIPs?
Well, let's find out what they are!
Upfront MIP: Usually, this type of MIP is the same for every single borrower, no matter who you are.
Annual MIP: Now, this one comes into play as a different MIP and it varies depending on various factors, including 'Base Loan Amount', 'Loan-to-Value LTV', and 'Duration'.
FHA MIP Chart for 2019
So, is there a curiousness inside you that is keeping your mind unsatisfied about the FHA MIP chart for 2019? If that's what is happening with you, we promise that you won't have to be like that anymore since we are presenting an FHA MIP Chart that will give you the complete details of MIP right on this page below.
We've already revealed the truth about the percentage of an annual MIP and most of the borrowers are required to pay. What about the upfront MIP (UFMIP) rate? Is it going to be the same?
If you are buying a house through an FHA loan program (through an FHA appraisal), all borrowers will be required to pay 175 basis points (bps) i.e., 1.75% of the base loan amount. However, there are some exceptions to this which you should consider right below here: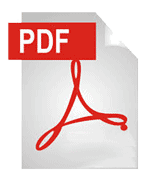 FHA MIP Chart for 2019
If you interested in knowing mortgage term of more than 15 years, below is the table that is going to help you with the same:
Base Loan Amount
LTV
MIP (bps)
Duration
≤ $625,500
≤ 90.00%
80
11 years
> 90.00% but ≤ 95.00%
80
Mortgage Term
> 95.00%
85
Mortgage Term
>$625,500
≤ 90.00%
100
11 years
> 90.00% but ≤ 95.00%
100
Mortgage Term
> 95.00%
105
Mortgage Term
Are you looking for the mortgage term of less than or equal to 15 years? If affirmative, you might want to take a glimpse at the subsequent table to be enlightened:
Base Loan Amount
LTV
MIP (bps)
Duration
≤ $625,500
≤ 90.00%
45
11 years
> 90.00%
70
Mortgage Term
>$625,500
≤ 78.00%
45
11 years
> 78.00% but ≤ 90.00%
70
11 years
> 90.00%
95
Mortgage Term
Base Loan Amount: This amount changes the whole game. For instance, if you are trying to get a loan of more than $625,500, then you must pay a MIP of 100 bps, however, it is less than the MIP is going to be different depending on the LTV.
LTV: The LTV stands for loan-to-value ratio. This is important for the lenders who are lending you the loan. They inspect this LTV ratio before granting the loan to the borrowers.
MIP: We've also talked about MIP before. This could either be an annual Mortgage Insurance Premium (MIP) or Upfront Mortgage Insurance Premium (UFMIP). We've defined both of its type above for better understanding.
Exceptions: There is more to MIP than meets the eye. Jump to the PDF file we added above to know more about 'Simple and Streamline Refinance' for annual MIP and UFMIP. And, as we said earlier that there are some exceptions to the MIP for an FHA loan, that's what you will find in the same PDF above.
Learn More:
Note:
The data represented above has been adapted from the HUD's MIP guide which was updated in January 2019. So, it might be possible that it could have been charged but we provided all of the facts based on that report at that time. Therefore, while you enlighten yourself with our website, it is also a humble request that you also keep track of the HUD's portal.
FHA MIP Cancellation Policy for 2019
Many questions are asked by the borrowers on the Internet about the cancellation policy of an FHA MIP and the list of those questions goes like this:
What is the FHA MIP cancellation policy for 2019?
Is there an FHA MIP cancellation chart?
Is it automatically canceled?
What is the assessment period?
The solution to all of the questions that borrowers may have in mind concerning an FHA MIP chart for the cancellation can itself be found in the same file that we referred to on this page above.
So, how long do you think you need to pay for an Annual MIP before you decide to cancel it?
Do you need to pay an annual MIP for the life of the loan?
Well, let's find out.
Most of the borrowers who are lent an FHA loan a 30-year loan with a down payment of 3.5%. What this means is that a loan-to-value (LTV) will be above 95% and in that case, you, as a borrower (the debtor), will be required to pay the annual mortgage insurance premium (MIP) for the life of the loan as you can see in the FHA MIP chart given above.
Final Word – FHA MIP Chart
When you take a look at the history of an FHA MIP Chart, you get to understand that it has been changing for a long time. Just like people were interested in knowing the MIP chart for 2018, they are now even more attentive towards the chart for 2019 – i.e., the current year.
We've put all of our efforts to keep the data as precise as possible, however, there could be a time when HUD may have some revision in the MIP chart and that's when you will need to be aware of that. Surely, we'll update this article as quickly as possible.