Maintain a good credit score.
Sounds so simple, right?
Wrong! The reason why it is not a piece of cake to maintain a good credit score is that you will need to pay all your debts on time no matter what. Though it may sound impossible to you, especially if you are buying your dream house for the very first time, believe me, it is NOT.
Irrespective of whether you live in US or Canada, having a good score (if not an excellent score) is highly obligatory or your mortgage won't be approved.
600 Credit Score Mortgage
Understanding the types of credit scores is necessary for you to nail it and get the desired loan in next to no time. Along with the mortgage lenders providing you with the 600 Credit Score Mortgage, knowing the mortgage rates play a significant role because you don't want to be fooled, do you?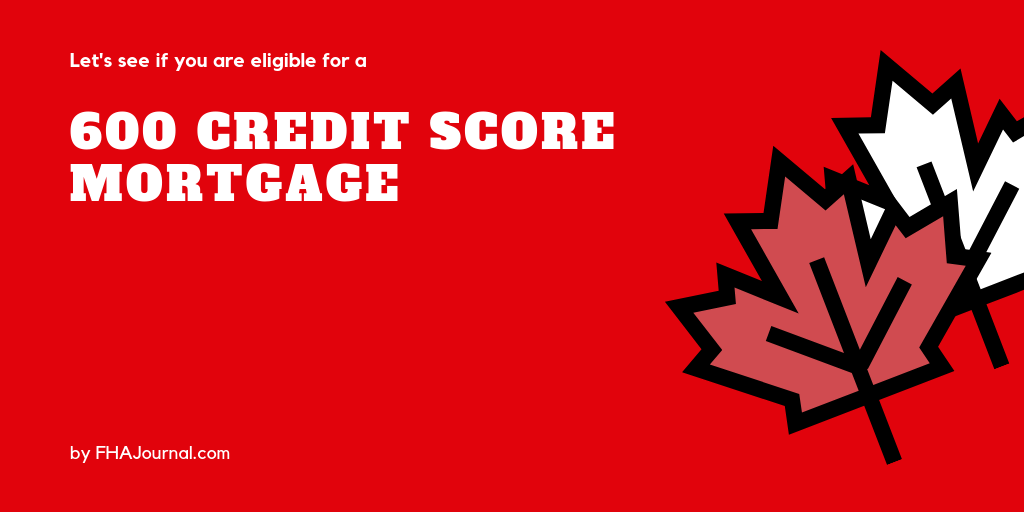 There are some mortgage lenders that may not give you the approval with a 600 credit score because they consider it a 'Poor Credit Score' which, you know, won't be enough to get the approval. So, it is also up to the standards governed by the loan lenders.
Can I get a mortgage with a 600 credit score?
Quick answer:
Yes, it is possible for you to get a 600 Credit Score Mortgage. To find out how to let yourself be enlightened underneath.
Undoubtedly, it is conceivable to get a mortgage with a 600, 610, 620, 630, 640, 650 credit score, or more than this range. What if it is going below 600, it may be something beyond the expectations of a mortgage lender. However, you may still be able to qualify with that score (i.e. below a 600 credit score) if you have a good, stable income and the overall debt can also give you an opportunity to nail the qualification.
To get an FHA-approved mortgage, we don't think that you will see any hindrance in the end-to-end home loan approval if you have a 600 credit score or less than that.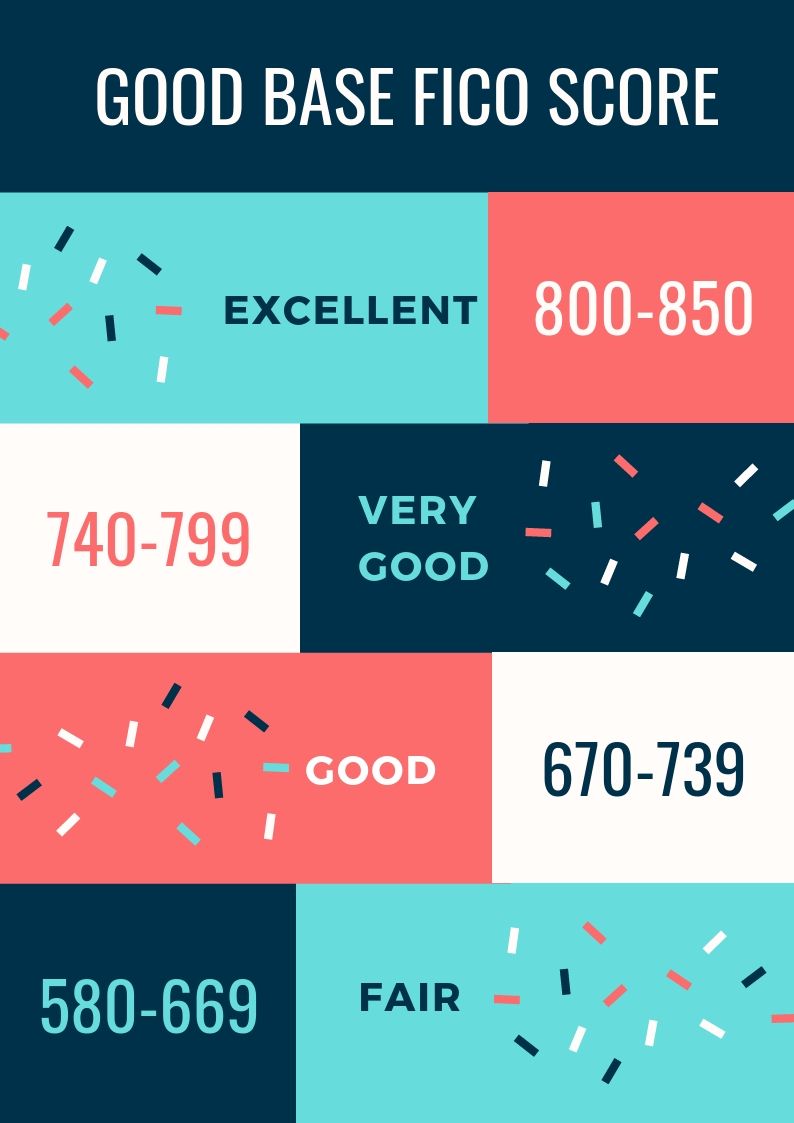 Our experts say that you can get an FHA-assured mortgage even with a 580 credit score with a down payment of 3.5%. But, can you make it if your credit score is 500? As a matter of fact, you can, however, you will need to go with the 10% down payment if you're sure you can afford that.
600 Credit Score Mortgage Rates
Having a good credit score is way more important than other requirements! We can't stress it more. There's not just one benefit of having a good credit score – lower interest rate, among other better terms on your account. The chances of getting the approval for a mortgage, credit card, or a line of credit will skyrocket if you've maintained a good credit score.
Since you will be getting an FHA-insured loan on behalf of HUD, the cutoff points that you will need to satisfy the guidelines governed by HUD. Let's see what the HUD says about the eligibility. Some websites show that you cannot approve for a loan if your credit score is below 600. That's completely untrue because even if you have a score of 500, you can qualify for a mortgage, however, with a 10% down payment.
In order to get a loan with an as low as 3.5% down payment, you must have a 580 credit score or greater, and that's how you will be considered eligible for the loan maximum 96.5% financing. What if your credit score falls between 500 and 579? Well, you will still be able to qualify, however, the down payment will be put down at a minimum of 10%. If the credit score goes below 500, the worst-case scenario is you won't qualify for the loan.
I hope you get the clearer picture now – i.e., you will be offered higher interest rates if you're having a bad credit score and worst credit score (499) will completely put you down.
Over and above that, even the best mortgage lenders (those having good fame) might have different standards and therefore, you could see a slight difference in the interest rates and the requirements for the credit scores and other criteria. So, whether or not you will be lent the money by the mortgage lenders also depends on the rules and regulations of the lender.
Therefore, the rule of thumb here is that you be completely aware of the interest rates and the credit scores that the mortgage lender that you are interested in requires.
Can I qualify for an FHA Mortgage with 600 Credit Score?
No matter if your credit score is 650, 640, 630, 620, 610, 600, or even below that like 580, getting an FHA loan should be a child's play for you. However, that's not the only thing you should take into account while looking up the alternatives for the best mortgage lenders in the market or online, you should also be mindful of the interest rate that you will be charged and your credit score plays a huge role there.
Here's what you need to look up to know if you're eligible for an FHA loan. A better demonstration is laid out below:
Can you qualify for an FHA loan with 600 credit score?

Credit Score
Can you qualify?
Down Payment
650
Yes
3.5%
640
Yes
3.5%
630
Yes
3.5%
620
Yes
3.5%
610
Yes
3.5%
600
Yes
3.5%
590
Yes
3.5%
580
Yes
3.5%
570
Yes
10%
560
Yes
10%
550
Yes
10%
540
Yes
10%
530
Yes
10%
520
Yes
10%
510
Yes
10%
500
Yes
10%
499
No
N/A
In spite of being familiar with the credit score requirements and down payments rates of many lenders, you might want to check out FICO's current range because based on the borrowers and the lenders, the rates and the score requirement are likely to vary from one to another.
Some of our known lenders that we had the discussion with in the past few months said that the current requirements for credit score for an FHA loan are around 620 to 640. They also added that they would love to consider the lower score if they get to see the "compensating factors" which adds an extra layer to the creditworthiness of the borrowers, such as time payments in the past and other factors.
Who matters, Lenders or HUD?
Bear in mind, there are two types of qualification you will be putting efforts for in order to qualify for an FHA mortgage – lenders' and HUD's. Still, there are times when you might be required to satisfy the guidelines/standards of both. That's for you to find out at the time of filling out the application form for the loan approval.
HUD releases public notices for both lenders and borrowers, therefore, be consistent and stay informed of all of the guidelines and requirements through the Handbooks' versions released by HUD from time to time. The best practice is to be a regular visitor to this blog. To never miss out on anything important with regard to "FHA loan" updates, it's never late to become a subscriber to this blog.
Do Credit Scores for Mortgage differ?
In point of fact, yes!
You might be demanded a different credit score depending on the type of loan you are trying to qualify for. It is an FHA loan, you will see dissimilar requirements, whereas, if you are into a USDA loan, chances are the standards will be poles apart.
FHA loans might require you to have an at least 580 credit score
USDA loans might demand a 640 credit score from you
Conventional loans may put a requirement of a 620 credit score in front of you
That's the variation based on the mortgage type, the credit score requirements may also vary on the basis of the industry. Moreover, the debt-to-income ratio plays a huge part in the successful approval of an FHA loan.
The credit score requirements differ based on the following loans:
Mortgage loans
Personal loans
Auto loans
Hope you've got the picture now – i.e., where the credit score standards differ.
600 Credit Score Mortgage Lender
Who is the best mortgage lender for a 600 Credit Score Mortgage or bad credit score? Well, there are many you will find online, but sometimes, it could be hard to treasure trove the best ones that meet both your needs and satisfaction.
But, then what on earth are we here for?
Exactly! As long as we are here to guide, there's nothing to be afraid of or be confused about anything.
According to the extensive research done by our experts, we have found out that LendingTree is one of the best mortgage lenders that can provide you with an opportunity to qualify for a 600 Credit Score Mortgage or even with a bad one.
Bottom line:
Do you still feel dubious about "600 Credit Score Mortgage" after reading the whole article thoroughly? I don't think that you do because if you did, that won't be true anymore (might be before you were on this page). However, the curiousness that is inside of you waiting to be fed can be treated in a good way. Whatever it is that you would like to ask, put them in the comments, a member of our team will soon reach out to.