Is it you who has been trying hard to get an FHA loan after Bankruptcy? Unlike other financing companies, FHA is considered as 'merciful' as it is going to keep you at ease when it comes to having some flexibility while getting an FHA home loan after the bankruptcy has been filed. Irrespective of the circumstances, you may have to face a waiting period from 1 year to somewhere around 2 years from the discharge date.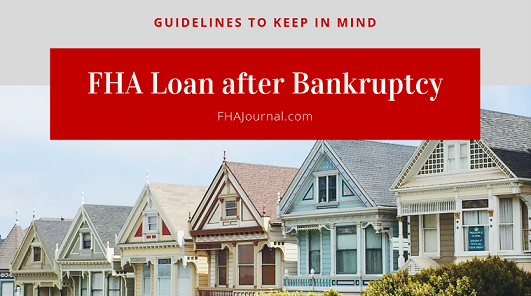 FHA Loan after Bankruptcy
What happens after the waiting period is over? Well, that's when you can become an eligible person to acquire an FHA-approved home loan to live your happy life as you had imagined when you were struggling to set money aside (or if still doing – that's brave). Depending on the period and conditions, the perquisites that you have to meet for 'Chapter 7' and 'Chapter 13' might vary.
Can you get an FHA Loan after Bankruptcy?
First things first: Can you qualify for an FHA loan with a bankruptcy? Is it even supposable to have an FHA-assured home loan after facing a severe Bankruptcy? Yes, it is 'within your capabilities' for sure, however, being in line with all that it takes to do so is highly compulsory because you don't want to let this matter rest if you really wish to buy your dream. I know that there are many loan programs out there, promising you to get you a house mortgage, but their criteria are different than those that FHA presents. That's why we suggest you get an FHA loan with bankruptcy.
Why FHA?
Shouldn't you ask why I suggest getting a home loan from an FHA-assured program while there are other programs available?
That's an intelligent question! Getting a home loan from FHA is put forward because it is easy to get an FHA loan after bankruptcy, whereas, other loan lenders might be strict while lending you the home loan, especially if you have applied for it post the bankruptcy.
The FHA offers more flexibility to borrowers than other loan lenders. As a result, it is easier to get an FHA home loan after facing a 'Chapter 13' or 'Chapter '7 bankruptcy than other loan lenders.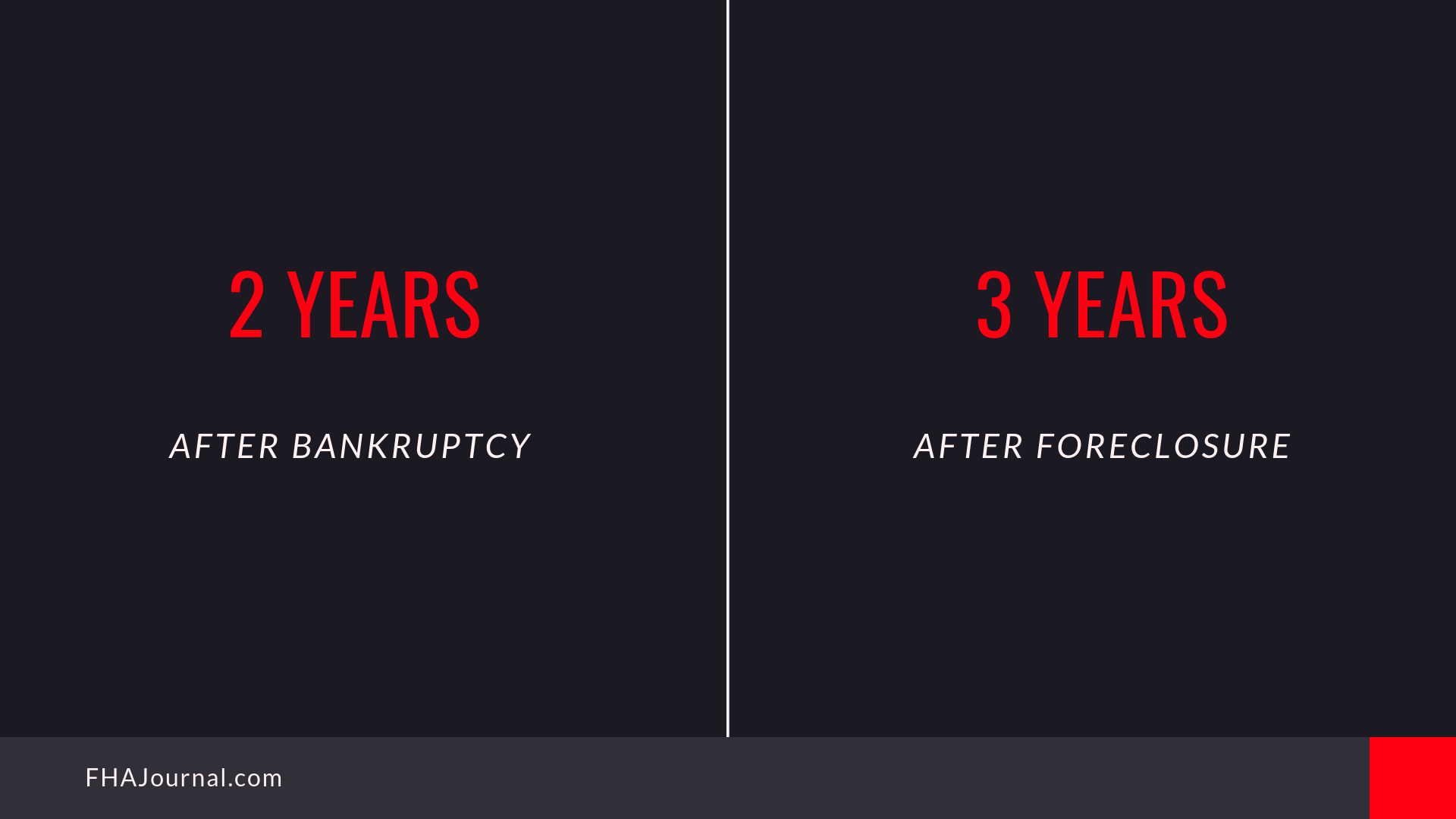 FHA Loan after Bankruptcy: Official Guidelines
It's no wonder that the FHA program works in accordance with the official guidelines of the Department of Housing and Urban Development (HUD). Hence, it is HUD that proclaims that guidelines for all of the programs that people apply for or make use of to get the most out of their living. There are thousands of rules and regulations that have to be followed with different programs and an FHA loan is one of them.
HUD releases handbooks with different versions, such as 4000.1 and others, that enlighten both lenders and borrows with the requirements that must be followed for the straightforwardness in the loan-borrowing or loan-lending process. But since HUD is having a huge database for guidelines of different programs, it, most of the times, is hard for the lenders (or borrowers, especially) to understand them as clearly as required. That's where we come in – making it all crystal clear to anyone making use the end-to-end process of loan-taking.
What does HUD say about FHA Loan post Bankruptcy?
Having gone through around 1000 pages of HUD's Handbook 4000.1, we found that some borrowers have to wait for around 2 years to be eligible for an FHA loan after bankruptcy. Also, the page number '185' had our attention which spoke about the bankruptcy topic.
According to the official guidelines of HUD:


Furthermore, the handbook says that this passage of time has to be documented and verified by the loan lenders that can be done by obtaining credit reports. There might be some cases where credit reports fail to verify the discharge date (or if there is additional documentation required for the determination of liabilities that they were discharged), the lender will have to obtain the bankruptcy and discharge documents.
Manual Underwriting:
Okay! I've understood the criteria for the automated underwriting procedure with regard to the waiting period and documentation, but what about manual underwriting?
Well, HUD does state about the manual writing at the end of the '258 page' of the official handbook. It has referred to it at the end of the passage – you can also see it yourself.
As per the official guidelines,

So, during that 2-year time span, the borrower must have:
Restored good credit; or
Decided not to suffer new credit responsibilities
On the flip side, the waiting period for an FHA loan may be less than 2 years, but it won't be less than 1 year (12 months). To make it possible, the borrower has to show that the bankruptcy was a result of extenuating circumstances that were beyond the control of the borrower.
FHA Loan Foreclosure Timeline
What is an FHA loan foreclosure waiting period? Is it possible to get an FHA-insured home loan after a foreclosure? We'll discuss all of the important points in this section.
In case of the 'Chapter 7' bankruptcy discharge, you will have to wait for 2 years, but in case of a foreclosure, the timeline is 3 years. Furthermore, bear in mind that the discharge date isn't as same as the date of filing. The guidelines for the timelines may be different depending on the circumstances.
So, the foreclosure timeline for an FHA loan is 3 years, unless otherwise stated by the officials – HUD. In case of bankruptcy, you will have to wait for at least 2 years and 3 years is the foreclosure period to get an FHA home loan.
If you are willing to reduce the period to 12 months (one year), it would be required to show that filing the bankruptcy was beyond the control of yours and that's is the only way we could find to decrease the timeline to apply for the loan. Furthermore, you will also need to demonstrate that you've handled your financial matters more responsible ever since bankruptcy took place.
'Chapter 13' guidelines:
If you are in the hunt for specific guidelines for 'Chapter 13', where we recommend you to go is page 259 of the handbook. That page speaks about the additional details about the guidelines and requirements pertaining to the 'Chapter 13'.
Here's what the handbook says about the 'Chapter 13' to get an FHA-insured home loan:

Bottom Line:
This is a step-by-step guide to how to get an FHA loan after Bankruptcy or Foreclosure. We've clearly given you the information about the bankruptcy and foreclosure timelines – i.e. how much you have to wait in order to apply for an FHA loan – 2 years, 3 years or even less than that. We've quoted some portions in this article which came directly from the HUD Handbook 4000.1. We've tried to keep the information on this page as up-to-the-minute as possible. If you have any question about this program or something related to it, please visit HUD.gov or use their email address to send them an email.